DominiqueBrienne
She is ferociously chasing purpose.
̌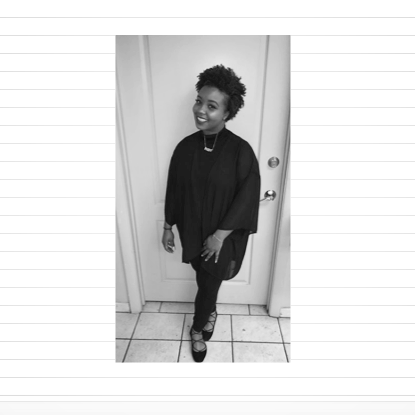 Author, hair stylist, strategy, branding, and baby name consultant and aspiring salon owner, Dominique Brienne Wilder, is a native of the Bronx, NY.
She took an avid interest in the medical field at a very early age. Young wisdom soon encouraged the realization of her true passion, a desire to make a huge impact in everything she does and everyone she encounters. This has translated into her dynamic and successful cosmetology, writing and entrepreneurial endeavors. She has an immeasurable love for the beauty industry and looks forward to spending her life influencing it.
Every day she strives to become more of herself.
Her style is a glorious harmony of 90's retro, bohemian chic and New York vintage.
The current resident of Boston, MA is a lover of God, truth, good food, laughter, particularly, if accompanied by sarcasm and great marketing campaigns. She despises stupidity, atrocious hair, poorly run businesses and cats. The proud alumna of Northeastern University and current student at Empire Beauty School is a selectively-social perfectionist, love philosopher and empowermentalist.